Select From 3 IRESS Trading Platforms
Explore our platform options by selecting from the below.
IRESS View Point
This platform provides multi-product execution and access to level 2 exchange data as standard. The new fluid and intuitive interface design coupled with major upgrades to charting and analytic tools cements Viewpoint as the future of trading systems.
PLATFORM COST
 $55/mth (excl. data) OR free when you reach $150 in brokerage for the month
HIGHLIGHTS
Compatible for Windows or MAC
Advanced charting & tools
Real time, dynamic market data
Conditional orders and risk management tools
Global market information
Fully customisable interface with trading templates
Advanced order pad for seamless execution
News stories and company headlines
IRESS Mobile
This is our free, innovative and highly convenient trading solution that provides clients with access to live markets, through a smartphone app. The app allows you to keep an eye on the markets and create or amend any trade setups on-the-go. Available on iPhone & Android and powered by Iress.
PLATFORM COST
Free
HIGHLIGHTS
iPhone and Android apps available
Realtime and easy to use order placement
Quotes and portfolio display
Watch-lists and phone alerts
Charting and market activity features
Orders and execution summary
News stories and company headlines
IRESS Investor
Bellmont DMA Investor is our easy to use, free platform with access to CFD's over an array of markets and forex currency pairs. A customisable interface, along with a wide range of charting tools and portfolio summary options makes this platform an ideal choice for savvy trader or investor.
PLATFORM COST
Free
HIGHLIGHTS
Ability to select live or delayed market data
Market depth, watch-lists & portfolio summary
Simple to use interface & order placement
Customisable platform layout
Interactive charting, tools & key indicators
Conditional orders & stop losses
| | |
| --- | --- |
| | Multi-Product - Take long and short positions from over 10,000 equities, index and commodity futures as well as fx |
| | Global Reach - Trade all major markets and gain access to live pricing |
| | Direct Market Access - Our CFD platform uses a Direct Market Access (DMA) model where quote prices are identical to what is observed in the underlying market |
| | |
| --- | --- |
| | Contingent Orders - Place multi-leg orders with ease on our intuitive order pad |
| | Competitive Margin Rates - CFDs enable you to take leverage and non-leveraged positions - suiting your own risk appetite |
| | Open 24 Hours - Multi-market trading enables you to find an open market 24/6 |
Available Markets On All Platforms
Equity CFDs
CFDs have become one of the most popular derivative trading instruments amongst retail clients. This is due to their simplicity, low cost and ability to profit from both rising and falling markets. Bellmont DMA provides transparent, Direct Market Access to local and international share markets.
Trading is offered over the ASX, with margin rates starting at 3% and shorting available for more than 300 stocks. Shorting is also accessible across the majority of stocks within the international markets.
Markets Available
Australian Stock Exchange
Australian Stock Exchange ETFs
Hong Kong Stock Exchange
Singapore Stock Exchange
London Stock Exchange
Xetra (German Stocks)
Nasdaq (US Tech Stocks)
New York Stock Exchange
FX
Our Bellmont DMA account provides access to over 50 different currency pairs, at some of the tightest spreads available in the market. Utilising Electronic Communications Network (ECN) technology, Bellmont DMA provides transparent, conflict-of-interest free, access to the world's most liquid market.
Trade both long and short highly liquid international currencies with our global market leading liquidity providers. Our tight FX spreads begin at 0.1 pips.
Markets Available
Australian Dollar
Swiss Franc
Euro
British Pound
Canadian Dollar
Chinese Yuan
Japanese Yen
US Dollar
Czech Koruna
Danish Krone
Norwegian Krone
Polish Zloty
Swedish Krone
Turkish Lira
Hong Kong Dollar
Hungarian Forint
Sinapore Dollar
Mexican Peso
S.Africa Rand
Futures
Stay active around the clock and trade the underlying futures markets. With Bellmont DMA CFD Futures you will get access and gain exposure to a wide variety of world exchanges. The almost 24 hour nature of futures trading means you can avoid the risk of overnight gapping allowing you to stay in control of your account.
The Bellmont DMA CFD model again provides traders with the distinct advantage of completely transparent pricing, accessible margins and low commissions.
Markets Available
SPI 200
E-mini S&P
E-mini NASDAQ
E-mini Dow
Nikkei 225
DAX
Euro Stoxx 50
Light Sweet Crude
Technical Indicators
A huge repertoire of technical indicators to assist you with your trading strategies. Choose from moving averages, overlay charts, Bollinger bands, MACD, stochastic oscillators and many more.
Choose from 14 different drawing analysis tools from trend lines, cross hairs, ellipses and a large suite of Fibonacci pattern items.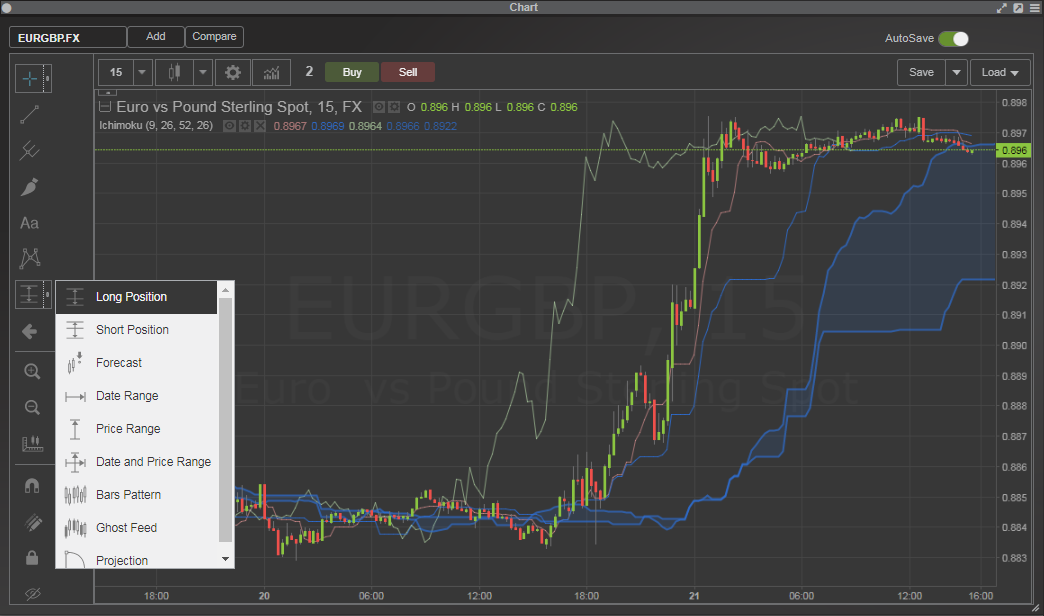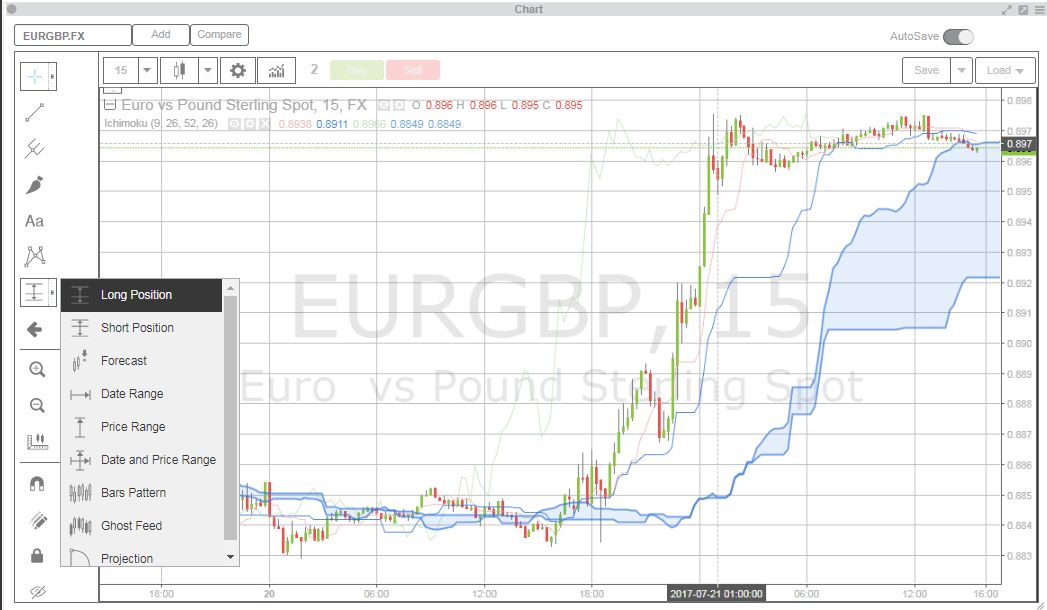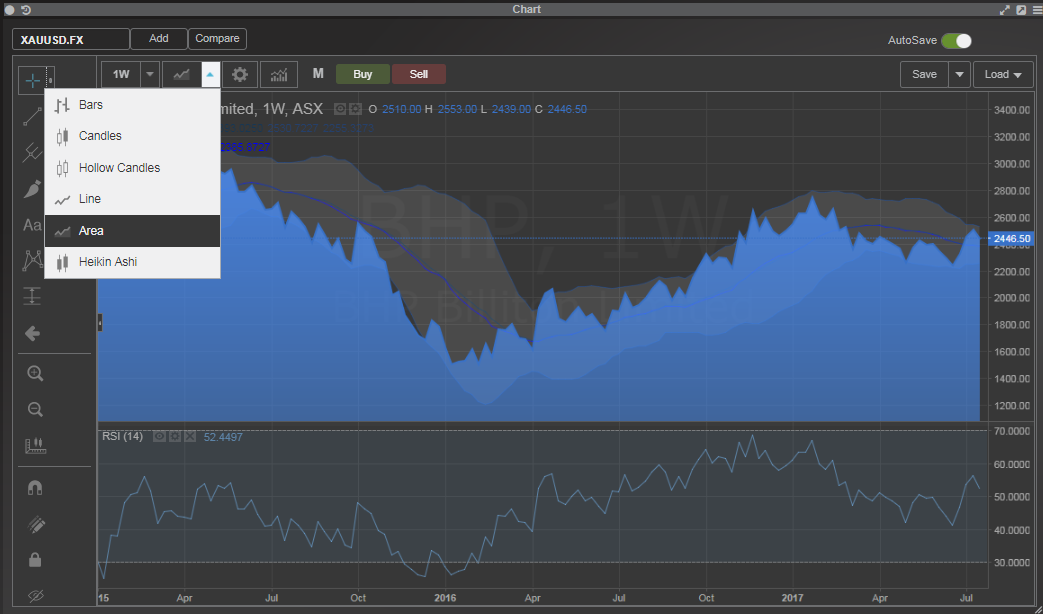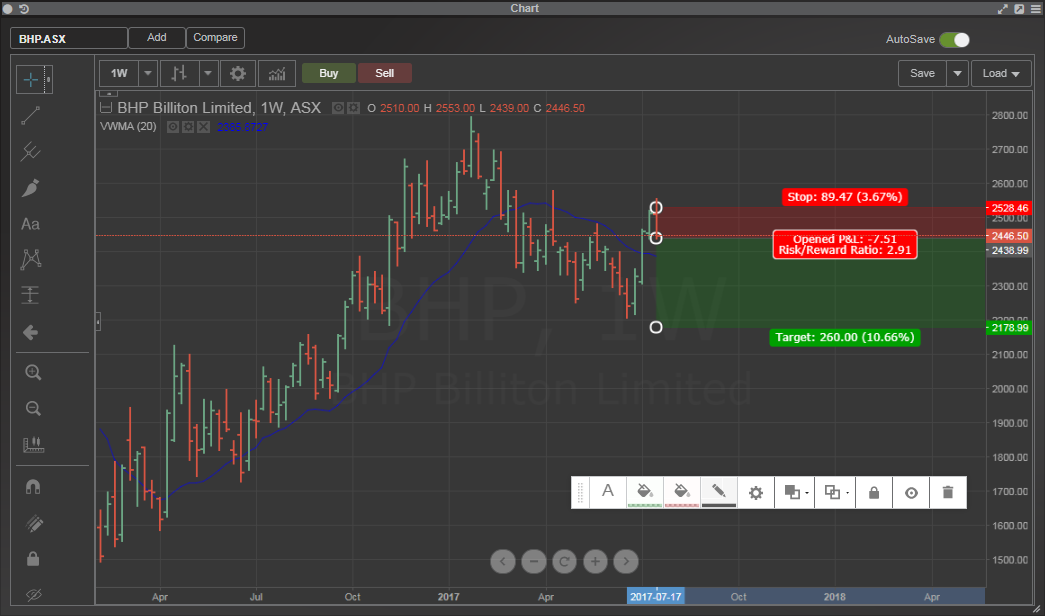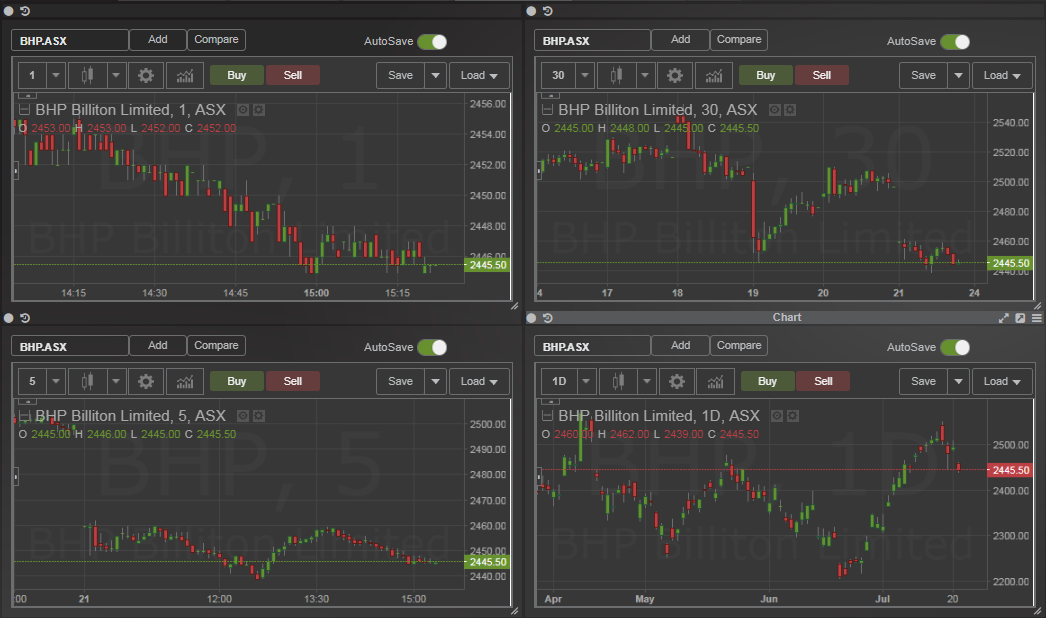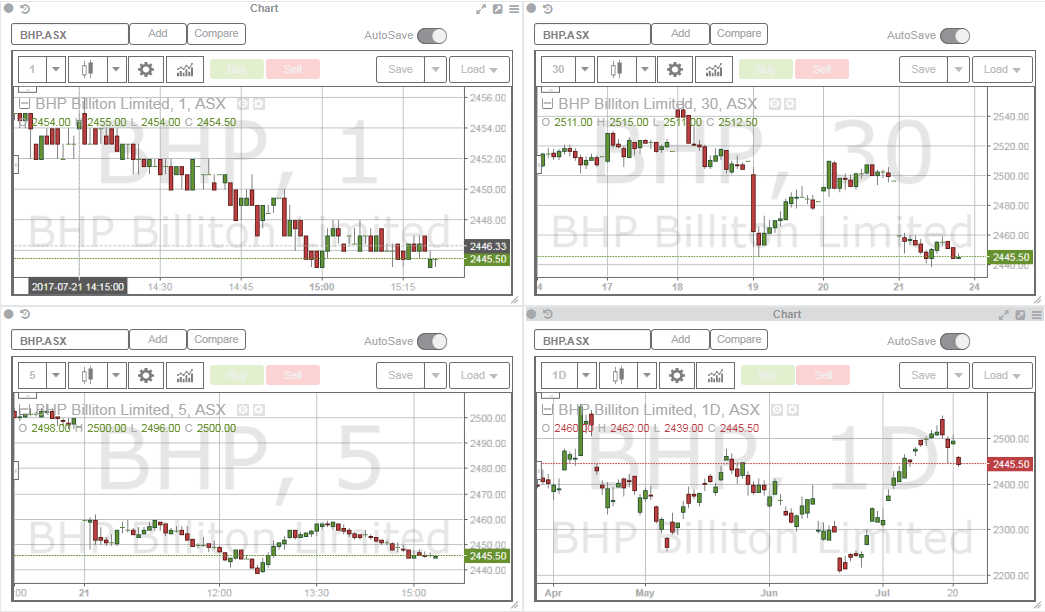 Bellmont DMA Trader Pro utilises the latest version of software from IRESS Market Technology to bring to you a great trading experience.
Customise Your Platform
Customise and save your own unique charting layout including legends, colour schemes, gridlines and more.
Large selection of colours and charting styles to suit your trading. Charting types available are: Line, Bar, HLC, OHLC, Candle.
| Country | Brokerage per Side | Minimum Charge |
| --- | --- | --- |
| Australia | 0.11% | 11 AUD |
| Singapore | 0.15% | 25 SGD |
| Hong Kong | 0.30% | 100 HKD |
| London | 0.10% | 10 GBP |
| Frankfurt | 0.10% | 10 EUR |
| NYSE | $0.02/share | 15 USD |
| NASDAQ | $0.02/share | 15 USD |
| Exchange | Products Offered | Brokerage |
| --- | --- | --- |
| SFE | ASX SPI 200 | 15 AUD |
| EUREX | DAX, SMI, DJ Euro Stoxx 50 | 15 EUR |
| CME | E-Mini S&P500, E-Mini NASDAQ 100 | 15 USD |
| CME | Nikkei 225 USD | 17.5 USD |
| CME | Nikkei 225 JPY | 1750 JPY |
| CBT | E-mini DOW | 15 USD |
| NYM | Crude Oil | 15 USD |
Note: There is no brokerage charge on spot FX markets (these are built into the spread).
Additional Fees
A financing cost or benefit is incurred for any CFD contracts held open each day. The finance rate is applied to the full notional value (or face value) of your position. If you hold a long 'buy' position you will be charged interest, if you hold a short 'sell' position you may receive interest from FP Markets. Financing Interest is not charged on 100% (non-leveraged) accounts.
Interest On CFD Positions
Based on the notional or face value of open CFD contracts held open each day, interest is debited from and/or credited to your CFD account on a daily basis on the next trading day. Interest is calculated by multiplying the number of CFDs by the closing price, multiplied by the applicable interest rate, divided by 365 days.
Long and Short CFD Interest
Long Positions: Relevent Base rate (e.g RBA Cash %) + 3.5%

Short Positions: Relevant base rate - 3.5%
No interest is paid or received on positions that are not held overnight.
Dividends and cfds
If you hold a long CFD contract open leading into the ex-dividend date, you will be credited with an amount equal to the gross unfranked dividend on the underlying shares typically on the ex-date. Please note that CFDs do not confer rights to any dividend imputation credits.
If you hold a short CFD position leading into the ex-dividend date, your account will be debited an amount equal to the gross unfranked dividend amount on the underlying shares typically on the ex-date.
Simple, paperwork-free online application
Our application process is completely online, easy to follow and best of all, only takes 8-12 minutes of your time to complete!
The Bellmont DMA advantage is clear: transparent pricing and low commissions, superior trading platforms and excellent service.
Why wait? Apply for a live account now and empower yourself to achieve your trading goals today.
Safety of Funds
Over-the-counter CFDs, such as the CFDs provided by Bellmont DMA are not managed by an exchange or clearing house. It is therefore important that you consider your counterparty risk when selecting a CFD provider. You should consider the risks associated with CFD clearing services.
Bellmont DMAs clearing partners are very well capitalised, have no debt, do not run proprietary positions and have sophisticated risk management systems that have been tested during extreme market conditions. Your funds are held in trust accounts within Australian banks.
All CFD orders issued to our clients are immediately backed by corresponding hedge contracts in the underlying market. This model aligns our interests with our clients. It also significantly reduces your counterparty risk.
A detailed explanation – Safety of Client Funds
Secure Trust Account
There have been failures in the past which have been caused by fraudulent or illegal acts, companies lacking proper risk management and proprietary trading.
In resolving these issues clients face further frustration. Administrators and lawyers are all trying to figure out structures, which seem to get more complex. Meanwhile, investor funds remain in limbo or worse yet are used to pay the high fees of administrators and lawyers.
Types of CFD Provider
If your provider is not hedging all your positions you should be asking why? How do they benefit from not hedging? Are your interests being aligned? Do they want to get you the best price?
All CFD providers can be bundled into two easily recognisable groups that describe the framework used by each to create CFDs. The core differences between these models relate to the way in which prices are derived and how orders are hedged on the underlying market.
The DMA Model
We have experienced DMA clearing partners to fully hedge any traded CFD and who do not participate in any proprietary trading. All CFDs orders issued to our clients are immediately backed by corresponding hedge contracts in the underlying market. This model aligns our interests with our clients. It also significantly reduces counterparty risk.
Please click here to open an account.